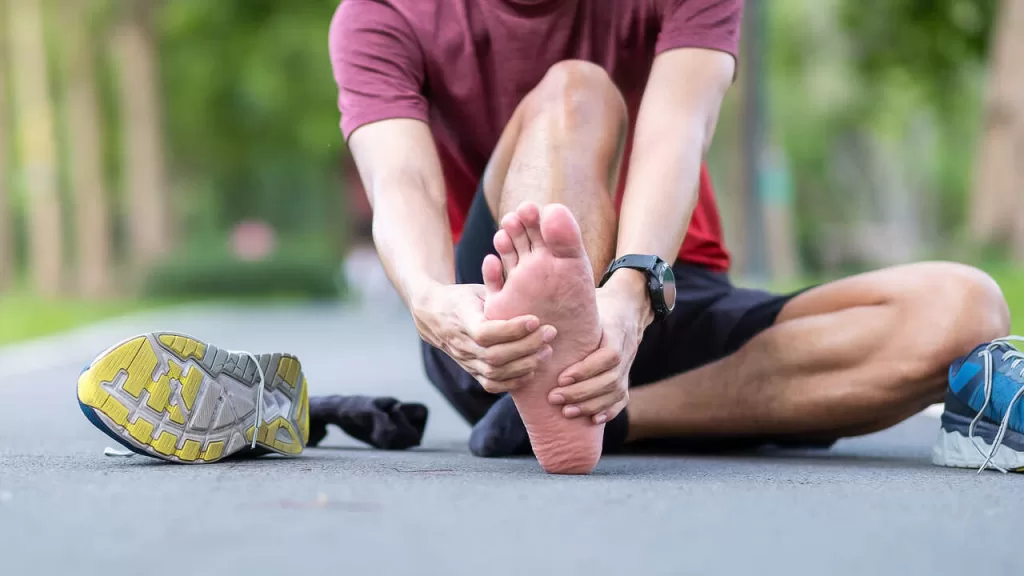 Suffering from chronic heel pain due to plantar fasciitis? If so, you're likely yearning for a respite from the constant discomfort. At Ottawa Physical Rehab Clinic (OPRC), we believe in exploring all avenues of healing, especially when it involves utilizing the transformative power of physiotherapy. Let's dive deep into the world of physiotherapy and explore how it can offer an effective treatment for plantar fasciitis.
Can Physiotherapy Treat Plantar Fasciitis?
Absolutely, plantar fasciitis can indeed be treated by physiotherapy in Ottawa near you. In general, manual therapy offers a brilliant solution to a wide range of musculoskeletal injuries. The ultimate goal of these diverse treatment types is to enhance blood flow, improve function, and reduce pain. Physiotherapists can provide a variety of treatment methods including hands-on manipulation of the muscles, massage, stretching, and different types of fascial work. Our therapists also heavily employ the use of acupuncture and dry needling, as well as a host of exercise therapies.
What Is the Fastest Way to Relieve Plantar Fasciitis Pain?
For any chronic heel pain issue like plantar fasciitis, the fastest way to relieve pain isn't necessarily the most important consideration. Our primary goal is to ensure that the changes we make to the affected area are both effective and long-lasting. At OPRC, we provide patient-centred treatments that aim to ensure our patients not only get better but also stay better. Every patient we work with receives a customized plan tailored to their unique needs.
What Therapy Is Best for Plantar Fasciitis?
There is a plethora of therapies effective in treating plantar fasciitis. Treatments like dry needling, exercise therapy, and massage are exceptional ways to aid the body's recovery and reduce pain. There are several stretches that you can do at home, such as calf, gastrocnemius, and soleus muscle stretches, along with gentle towel stretches. It is crucial to ensure proper technique while stretching and incorporate adequate rest periods in between to maximize recovery.
Is It Good to Massage Feet with Plantar Fasciitis?
Absolutely. We boast of highly trained therapists at OPRC, skilled at providing massage and various manual therapies for muscles, fascia, and joints in the feet. Self-massage or a massage from a partner can also help decrease foot pain symptoms at home.
What Are the Symptoms of Plantar Fasciitis?
Several telltale symptoms can indicate plantar fasciitis. The most common one is heel pain. Many people also experience pain in the foot's arch, swelling around the heel, tightness and tenderness around the Achilles tendon, and pain through the foot's arch.
What Not to Do with Plantar Fasciitis?
The worst mistake you can make with plantar fasciitis is to ignore it, hoping it will just disappear. Often, a seemingly small issue left unresolved can morph into a chronic problem. If an injury isn't healing quickly on its own, it's crucial to seek professional help. At OPRC, we are dedicated to helping you regain your joy and functionality in day-to-day life without causing more pain.
We can help help you with a wide variety of common foot conditions including:
Impaired range of motion
Chronic pain
Ankle pain
Overuse injury
Chronic injury
Foot joint issues
Acute injury
Final Words
Managing plantar fasciitis doesn't have to be an uphill battle. With the right guidance and appropriate therapy, it is entirely possible to bounce back from this debilitating condition. At OPRC, we are committed to your wellness journey, helping you navigate the path to recovery with our comprehensive, patient-centred treatments. Don't let heel pain hold you back; it's time to take the first step toward a pain-free life.